This little mermaid is my latest completed piece. I made her using felt and a wire armature, then covered her with silk in vivid blues and yellows.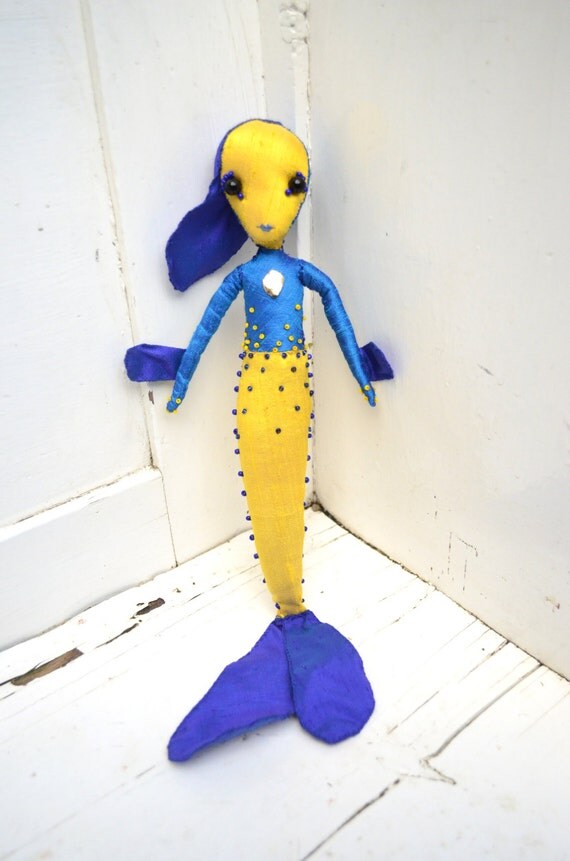 She has royal blue fins, with one on her head to create a beautiful wave of hair.
She has beaded details on her tail, torso and hands.
I enjoyed making her very much, creating a fish girl meant I could use extremely colourful fabrics.
She is approximately 35cm or just under 14 inches long including her fins.
This mermaid is available to adopt in my etsy shop,
Gilded Creatures